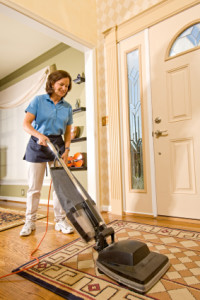 The last thing you need on moving day is to have to deep-clean the space before you leave. Whether you're moving across town or across the country, Spruce It Up Cleaning Services, LLC, is pleased to offer move out cleaning services to get you on your way. Our house cleaners are fully bonded and insured, and we have a total of 11 years of experience in the industry. We can offer both commercial and residential cleaning services, taking care of last-minute spot cleaning before you move out. Call or e-mail us today to learn more about our move out cleaning services, and to schedule our help for your next move!
From dusting and vacuuming to getting rid of built-up grime that was hidden under furniture and behind appliances, Spruce It Up Cleaning Services has you covered when it comes to move out cleaning. Our house cleaners are meticulous, always putting quality workmanship first so you can expect beautiful results. We'll help you leave the property looking its best for its next tenants or owners, giving you peace of mind.
Spruce It Up Cleaning Services is able to provide move out cleaning on behalf of:
Homeowners
Landlords
Renters
Real estate agents
Commercial owners and tenants
And more!
We're the company to call if you want top-notch commercial and residential cleaning services in Minneapolis. We're hardworking, knowledgeable professionals with a commitment to our customers' satisfaction. Call us for move out cleaning, and look forward to crossing a big item off your to-do list. We won't let you down.
Move In Cleaners
Our moving cleaning services also include move in cleaning. Do you want to be absolutely certain your new home or business space is clean before you start unloading your belongings? Give us a call! We'll make sure the area is spic and span, so you can breathe easy and start your time in your new residential or commercial space off on the right foot. If you're searching for move in cleaning companies in and around Minneapolis, Spruce It Up Cleaning Services has you covered.
For more information about our move in and move out cleaning options, contact Spruce It Up Cleaning Services today! We'll be happy to give you a free cost estimate for the help you need. You can feel completely at ease putting your cleaning needs in our capable hands.