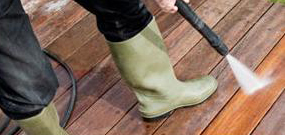 It can be hard to keep the exterior of your building as clean and attractive as you'd like. Dirt, dust, grime, and other substances can build up on the outside of your home or commercial space, as well as on sidewalks and other ground surfaces, leaving you with a property that looks dingy and poorly maintained. For top-notch exterior cleaning services in and around Minneapolis, turn to Spruce It Up Cleaning Services, LLC. We'll be able to call on tried-and-true exterior cleaning methods to make your property look like new again. Don't let dirt, pollen, and other pollutants keep your property from looking its best—call in the exterior cleaning pros at Spruce It Up Cleaning Services today!
We offer an array of exterior cleaning services. We're able to clean:
Brick walls and walkways
Vinyl siding
Concrete walls and walkways
Driveways and sidewalks
Garages and garage doors
Fences
And more!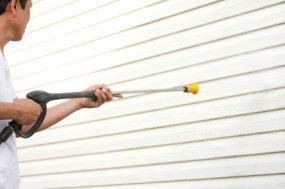 Do you need help cleaning vinyl siding that's covered in a layer of pollen? Do you need building washing for brick that used to be red, but is so dirt-covered that it's now brown? Spruce It Up Cleaning Services, LLC, has you covered. Our exterior cleaning pros will work hard to ensure that your residential or commercial property is attractive and inviting, so you can be proud to live or work there. Plus, because we don't use harmful chemicals, you can breathe easy knowing our process is safe for you, your family, your customers and employees, your pets, and the environment.
An Affordable House Exterior Cleaning Company

Many people avoid cleaning their house exterior frequently because they don't want to spend an arm and a leg on property maintenance. With Spruce It Up Cleaning Services as your go-to house exterior cleaning company, you'll never have this problem. Our rates for everything from cleaning exterior walls to power washing your sidewalk and driveway are among the lowest in the greater Minneapolis area. We'll be happy to give you a free cost estimate based on your needs.
We also strive for fast turnarounds on every job. We'll clean exterior brick, siding, concrete, and other surfaces quickly without ever sacrificing the quality of our workmanship. When our bonded and insured pros are cleaning vinyl siding and more, you can trust us for efficient work and beautiful results. We've been in the business of cleaning house exterior and commercial exterior surfaces for more than a decade, and we'll put everything we've learned to work for you.
Call or e-mail Spruce It Up Cleaning Services today to schedule the help you need, and to learn more about what sets us apart from other exterior cleaning specialists in the local area.